Unfortunately, the world can sometimes be a sad and dark place.
Moreover, often times, we need to make hard decisions for the good of someone, even though this may break our hearts.
And, when we're already talking about such decisions, a 12-year-old boy had to make one like this several days ago.
On the 13th of February, the shelter Xollin found a puppy left on their doorstep in a box and with a letter that he wrote explaining the story.
Xollin Shelter Takes in the Mistreated Puppy
The shelter wrote on their Facebook page that someone left the dog inside a box and a plush toy and a note. The note was written by the boy who explained that his dad was abusing the dog and was even planning to sell him.
Therefore, despaired and sad, the boy, together with his momma, decided to leave the dog to a shelter.  
After sharing this story with the public, people from all over the world said they wanted to help-some were asking to adopt the sweet puppy and others were asking how to make a donation.
Puppy Has a Tail Injury so Shelter Takes Him to the Vet for Checkups
The shelter took in the sweet puppy and immediately took him to the vet to check him out, especially his tail which didn't seem right.
After reading the letter, they found out that the boy's name is Andres and that he's from Mexico.
In the letter, the youngster wrote that together with his mother, they decided to leave the puppy to them, without his father knowing.
Allegedly, the father planned to sell the puppy and was always kicking him.
Once he kicked him so hard that he injured his tail. He also wrote that he hopes they take good care of him and that he left the plush toy so the dog can always remember him.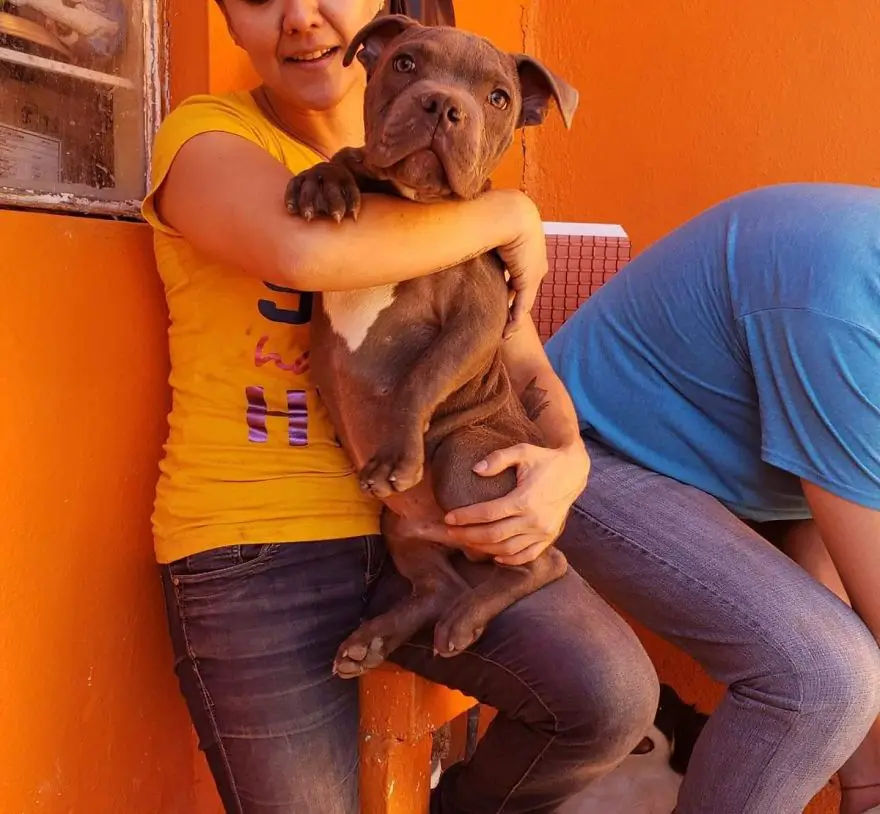 The shelter named the puppy Rene and after all the checkups, the boy is now up for adoption. Believe it or not, the shelter already received more than 300 requests about adoption!
Adopt, Don't Shop
The shelter noted that they wished more people would adopt rather than buy animals, not only when a story goes viral.
They reminded the public that there are millions of abused and mistreated animals in the world who're in need a happy and loving family.
They added that if we opened up our hearts and homes to dogs from shelters, we help cease the abuse and suffering in our surroundings.
What are your thoughts on the boy's and his mother's decision to leave the dog at a shelter? Will this help him have a better life? Please share your thoughts with us in the comment section!
And, remember, if you want a pet, go at shelters first before deciding on buying a dog or a cat or donate to a shelter to help the organization and the animals in there!
Sources: