Cupid is a pit bull that watched how his family was packing and loading the boxes into their car and driving away. He wasn't sure what was going on and why he didn't go away with them.
But, he knew that this house was his home and he probably thought if we waited long enough that his owners would come back.
Sadly, they didn't. The neighbours were heartbroken by the sight of the lonely dog sitting on the porch for days and knew they had to do something.
Cupid Was Left Behind with no Home & no Food
The neighbours called the founder of Speranza Animal Rescue, Janine Guido, and reported of a dog sleeping on a porch in a house in Harrisburg, Pennsylvania.
Guido was told that the dog was left behind by his owners who moved away. She asked several people if they knew anything else about this sweet pit bull, but the only thing they knew was that he was abandoned.
When Guido came to the location for the first time, she noticed Cupid eating out of a garbage can; however, when she tried to come close to him and offer food, he immediately ran off to the porch- his safe house.
He started to jump up franticly and scratched on the door, begging for someone to let him in.
This sight broke Guido's heart. She kept on offering him food, but the nervous dog was still unsure.
After 30 minutes or so, she began telling him how everything will be okay. Soon enough, Cupid came near her and sat down. She put him a leash and took him in her car.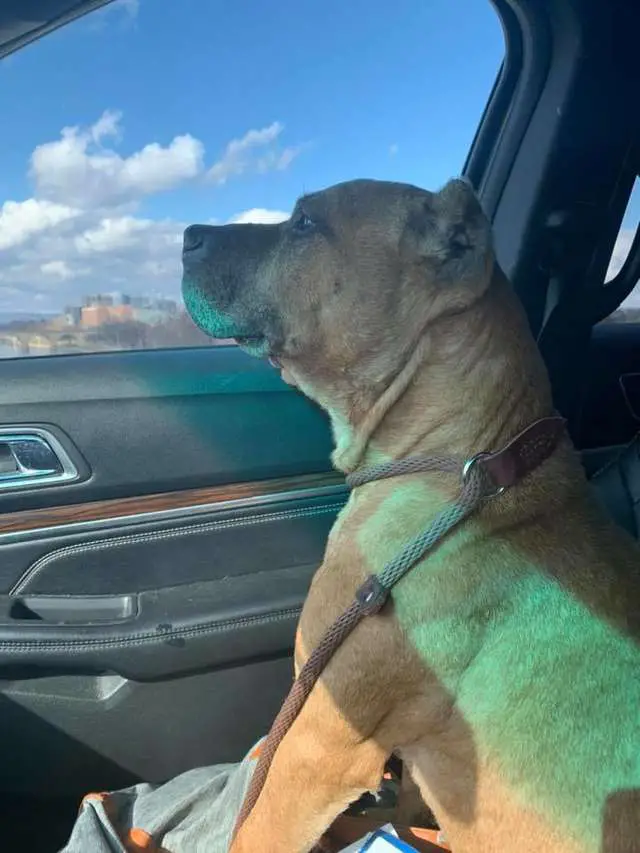 Cupid Is Looking for a Forever Home  
Since he came to the rescue, Cupid has been adjusting well. He's the sweetest gentleman and is happy when he meets someone and shows it by wagging his tail.
When he's checked out by a vet, he'll be prepared for the search for a forever home. Guido feels optimistic that he'll find an amazing home full of love and attention that he deserves.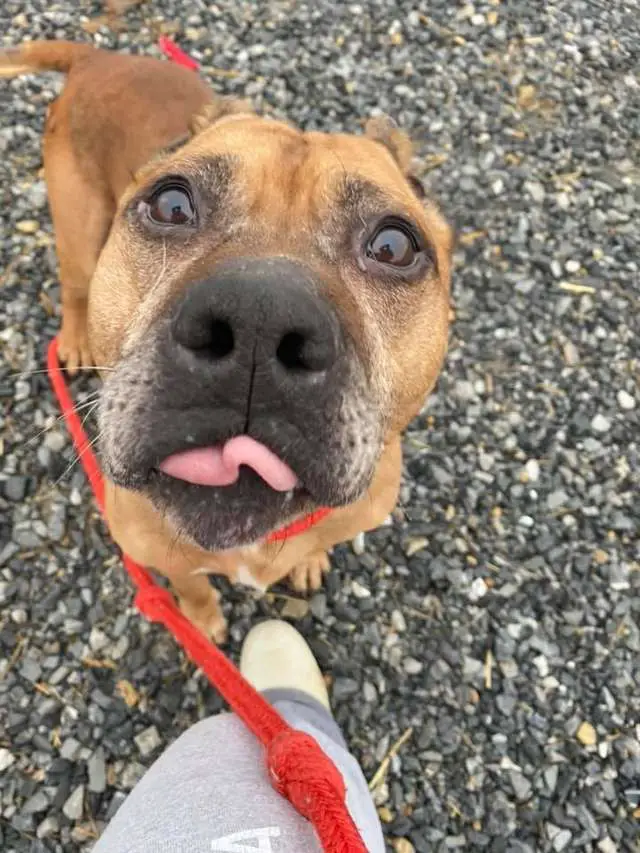 She also believes that this won't be difficult- he's the best doggo you can find. He's loyal and full of love, despite of going through a hard time.
The organization has already received more than 50 requests for Cupid's adoption.
Sources: