If you happen to love turtles as much as we do, you'll be delighted to find one among beautiful lily pads.
Well, at least this is what a trending internet challenge is asking from us to do. This riddle is fun and the goal is to locate the cute green guy in the mysterious pond.
Are you ready for the challenge?
Bear in mind, it's not immediately visible, so you need to spend some time checking every detail on the photo.
This is even harder since there are a lot of green color nuances around, mostly from the plants. Don't forget to applaud yourself if you do spot it right away!
If not, don't worry; exercise your brain with riddles and puzzles more often and you'll get there!
Find the Turtle in the Lily Pads
If you think it's tricky, we agree with you, no doubt.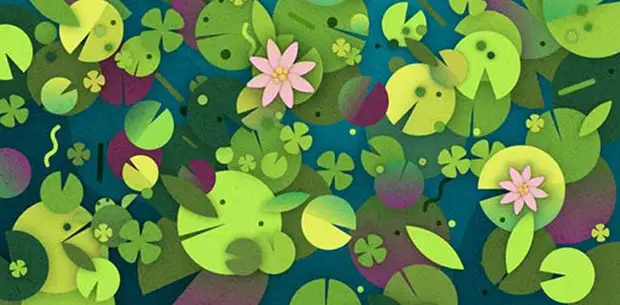 This is because puzzle creators carefully picked out the shade of the turtle which almost entirely matches the lily pads around.
THE ANSWER:
If you didn't manage to find it and if you've given up, here's a relief. The turtle is located down in the left hand corner.
Sources: