Gregory Dudas aka Dudolf is an amazing children's book illustrator who's back at it again, this time, with a viral brain teaser illustration. His illustrations have been sweeping the internet, for sure!
For this one, you're challenged to find the small snowman which is apparently hiding among the beautiful snowflakes.
The fun blue, green, and white image is full of snowmen and snowflakes. And, hidden amongst them, is a tiny snowman that he challenges us to find it.
Can You Locate the tiny Snowman in this Wintery Puzzle?
Dudolf is famous for his seek-and-find picture games on which he illustrates a lot of similar objects with a nearly similar one included too that we should try and find.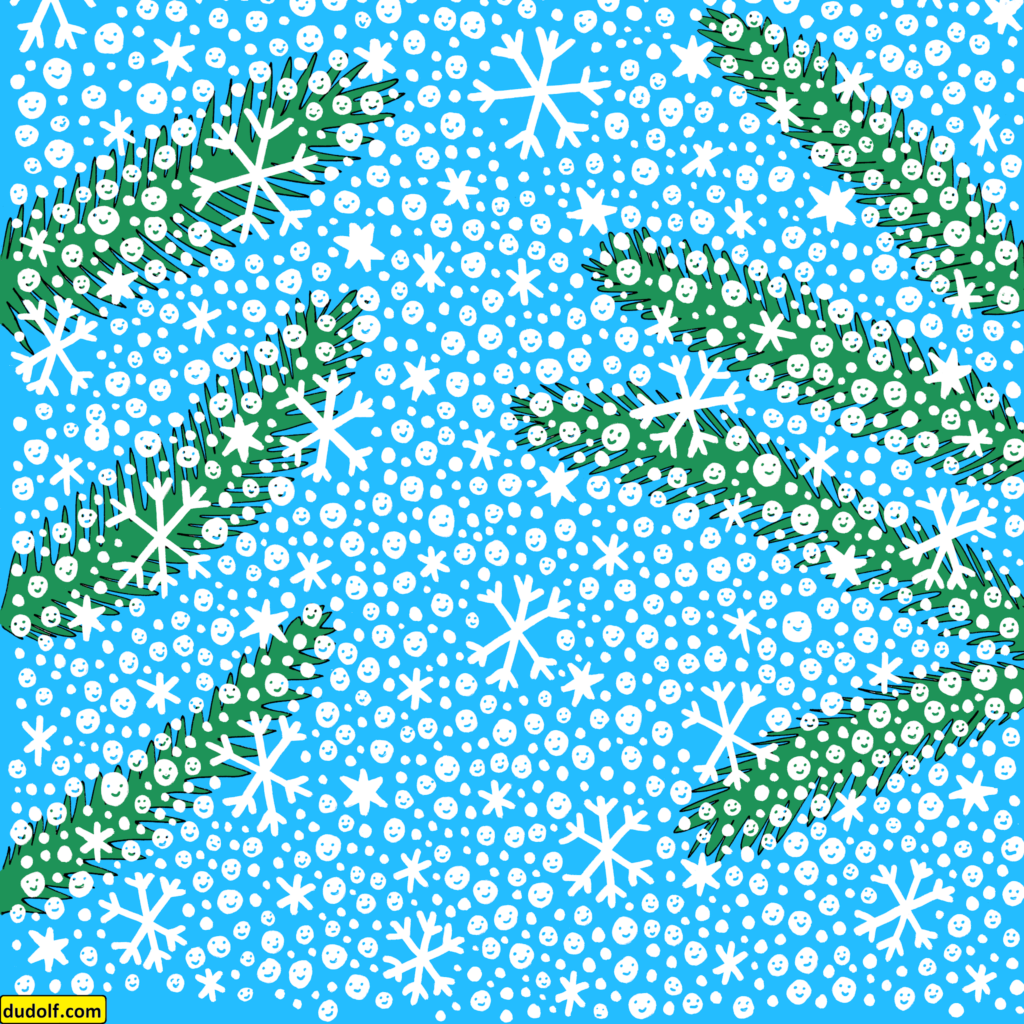 He hid a polar bear in a sea of ghosts for Halloween and a mouse among squirrels for Thanksgiving and now, a tiny snowman for the upcoming Christmas holidays.
Although it may seem easy and straightforward at first, you may actually think twice when you start to look for it. Your eyes may start feeling heavy and you'll notice yourself going up and down, left and right, bottom to top.
Where is this snowman?!
You may even hesitate to scroll down and find the answer. If you really gave up, don't worry, you can find the solution below…
Here's a Hint
Focus your search on the left hand side of the photo.
Did you find it now?
If you still have been on it for more than 10 minutes or so; here's the answer: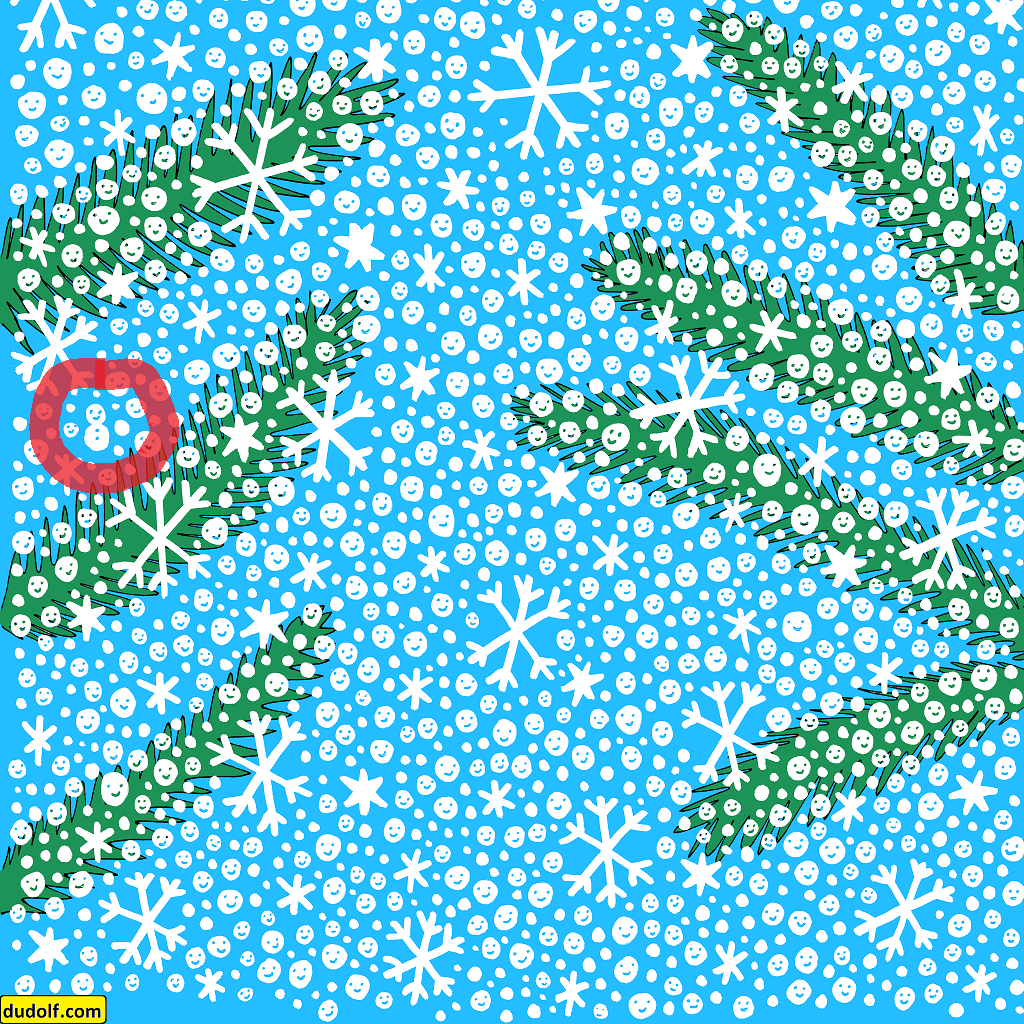 Did you enjoy this visual brainteaser? If you did, don't forget to share it with your family and friends and have fun together!
Sources: