We are all unique and beautiful in our own way and 25-year-old Chelsea Werner from Danville, California is a definite proof. Born with Down syndrome, she is a true inspiration for the people close to her, but for the rest of the world too.
Introduced to gymnastics when she was only 4, Chelsea has successfully strengthened her muscles despite her condition (people with this syndrome often struggle with poor muscle strength). She showed an amazing talent for gymnastics and won 4 Olympic championships in gymnastics. But, she is also pursuing a career in modeling and is doing great!
How Did Chelsea's Successful Story Start?
Chelsea's successful professional career does not stop here- she was also hired to be a model for We Speak, an international fashion agency whose goal is to encourage people to appreciate and love their bodies and to never feel ashamed about how they look. According to Chelsea, people who have Down syndrome are often wrongly represented in different aspects, including in the world of fashion. She believes that the more they are publically present, the more will others be aware of their capabilities.
Chelsea points out that she has strengthened her self-confidence and resilience from her success in gymnastics and the dedication to success. For her, it is through gymnastics that she improved her discipline and learned to be hard-working. For every new skill in gymnastics, it takes a lot of time, dedication, effort to learn it and she believes that this has helped her become stronger, both mentally and physically.
Not Everything Is Perfect as It Appears
Even though people with Down syndrome are more and more included in the society, a lot of Chelsea's applications to different fashion agencies were declined. This is because a lot of people from the world of modelling and fashion think that there is no place there for those with this or similar conditions. But, Chelsea and her parents were persistent and firmly believed that her beauty and capacity will eventually be recognised by the right people in the industry.
Chelsea's Global Recognition
In 2017, Chelsea was discovered on social media by We Speak scouts and the rest is history. The CEO and founder of the agency, Briauna Mariah points out how amazed she is by Chelsea. Her photos from different photo shoots are admired on different social media platforms and her fans are always eager to see more.
Chelsea wants to inspire others through her modeling. To show the world that we are all unique and beautiful and that regardless of the diseases we suffer from, we can all strive to achieve our goals and dreams.
Want to see some of Chelsea's photo shoots? No worries; check out the images below to see how lovely she actually is: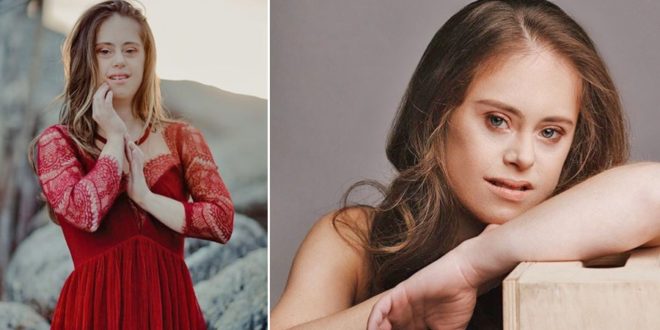 Sources: