Indeed, one of the worst things to do when we have a pet is leaving them home alone when we need to be at work or someplace else.
However, this young worker from Bangkok didn't allow work to prevent her from spending precious time with her beloved pet dog.
Thitirat Keowa-ram is a street sweeper from Thailand who got a lot of attention from the media after her story went viral.
The 28-year-old animal lover is taking her dog to work every day. She and her 1-year-old dog named Mazda are definitely the cutest pair you'll see on the streets of Bangkok.
How Does Keowa-ram Spend all Day at Work with Her Dog?
As it can be seen from the photos, the young animal lover uses a backpack type of carrier to be able to take Mazda when on the move and cleaning the streets of Bangkok. The cute Mazda that's black-and-white looks like a baby, for sure!
The young puppy is a Poodle—Shih Tzu mix and she is calm and adorable throughout Thitirat's whole shift.
She's definitely a gift, both literally and figuratively! She's hanging in the vest that's attached to the back of the young woman and isn't bothered by the traffic and passersby, as long as she's with her best friend!
Mazda Is a Gift from Her Boyfriend
Thitirat claims she asked her boyfriend to get her a dog so she feels less lonely. Her boyfriend agreed, but he had one condition- she needs to take the dog with her at work. So, Thitirat did exactly what her boyfriend asked!
She's kept her promise and has been carrying this fluffy cuteness to work daily and doesn't seem to be bothered by the dog's almost 22 lb of weight, plus that of the pouch. They seem to be enjoying it, right?
In Thailand, bring-your-dog-to-work is becoming more and more popular and a lot of companies, especially ones with irregular working hours, support a dog-friendly environment as a way to help workers reduce stress.
What about you? Would you carry your dog to work with you?!
Before heading out, don't forget to check out some amazing photos of the amazing young animal lover and the cutest puppy ever: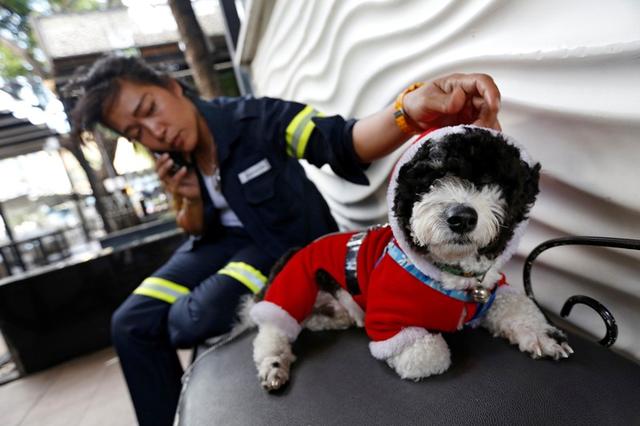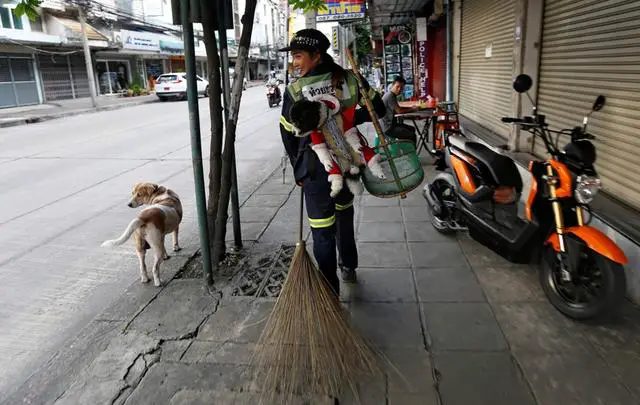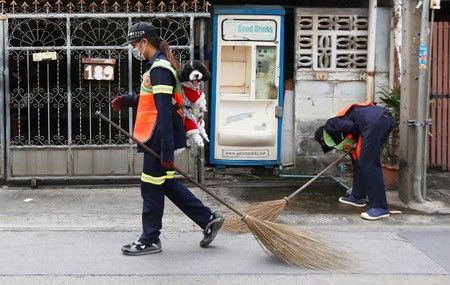 Sources: