The Treetop Experience allows you to see Denmark from a different perspective.
Located south of Copenhagen, there's a new walking path that's connected with an observation tower from where you can explore the amazing forest from a bird's eye view.
This spiraling path gives the unique experiences of passing through the forest and checking it out from above in the preserved forest called Gisselfeld Klosters Skove.
The tower is 148-feet-tall and it's recently opened up for curious explorers and nature lovers.
The Treetop Experience: a Must for Nature Lovers
This spiraling walkway passes through the forest and it's divided into a high and low route.
The high one goes through the oldest part of the forest and the other one and the tower are located in the younger parts of this lush forest.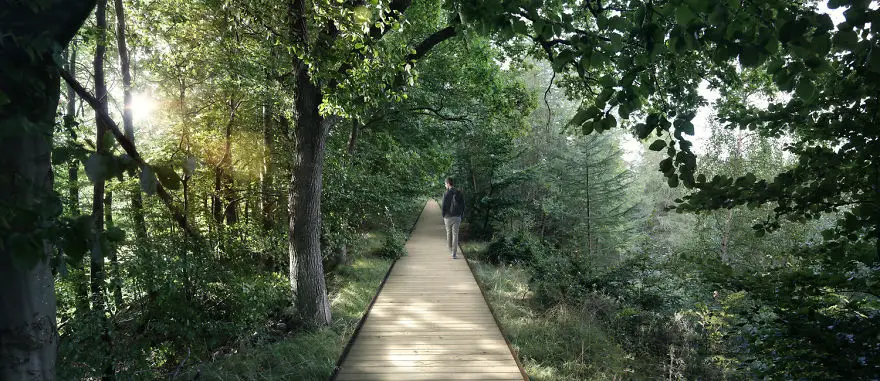 The unique curvy profile of the observation tower is slender in the middle whereas its base and crown are enlarged.
This helps boost the stability of the tower and gives a larger area for the viewing platform on the top of it.
If you visit this tower, you'll have the unique chance to walk through lakes, creeks, and wetlands.
And, you'll definitely have some amazing photos!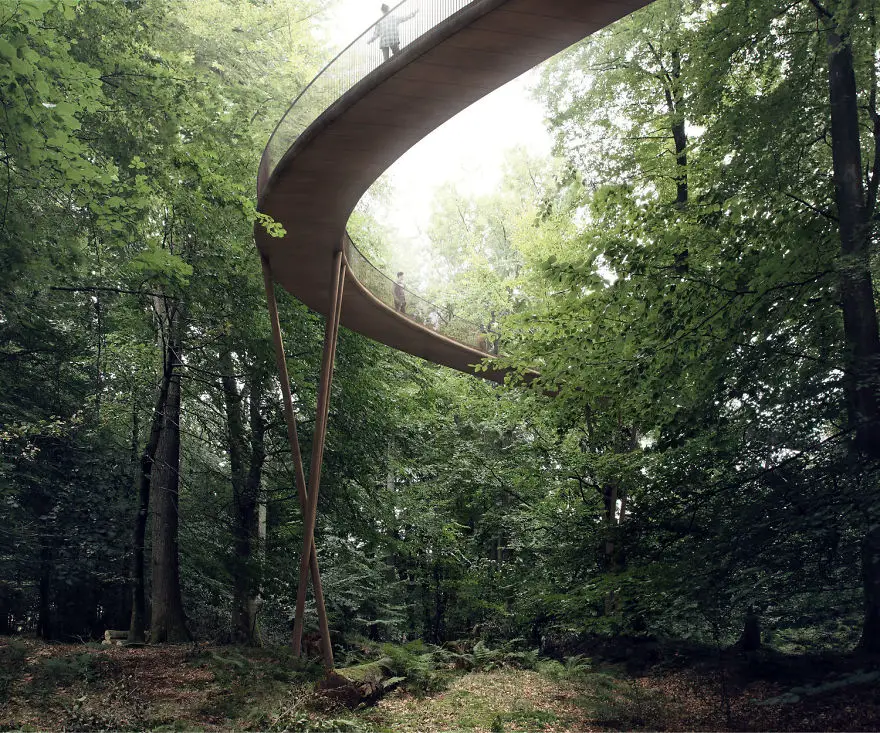 Who Created the Spiral Tower?
This spiraling walkway was designed by the EFFEKT architecture studio and commissioned by Camp Adventure, a treetop adventure park that's located in this forest.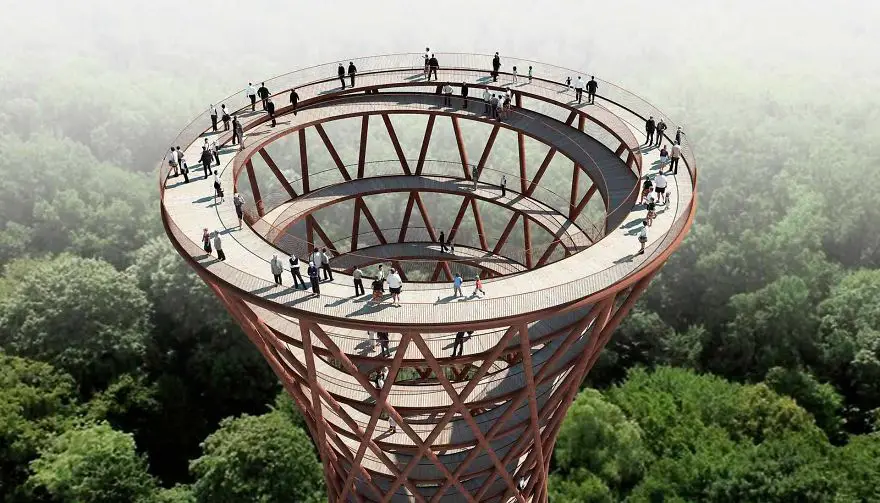 The studio used 7,750 timber boards to make the ramp's surface. They collected them from nearby forests in order for the creation to match the natural surroundings.
The architects used corten steel and its brown color gives the tower a rustic look.
Camp Adventure also offer numerous adventurous activities like treetop climbing paths and zip lines.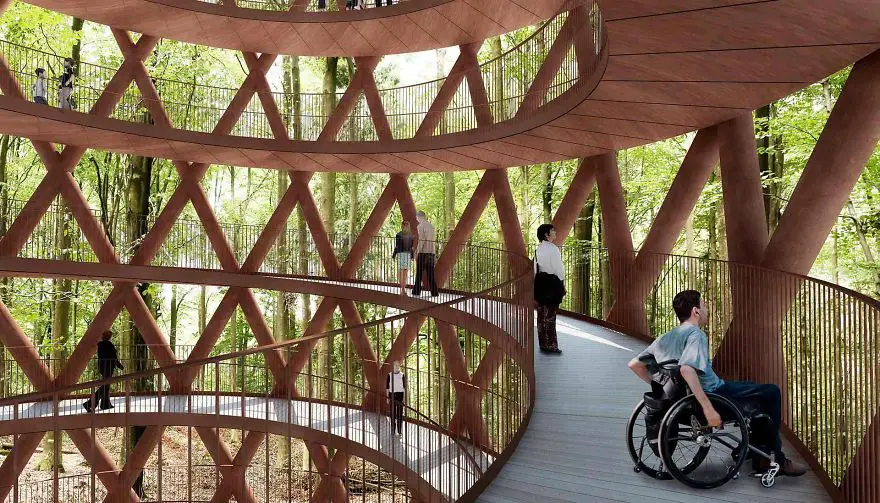 The internal ramp which is 2000 feet takes you from the forest floor through the treetops where you'll get a 360 degree view of the hilly landscape characteristic for this forest.
Sources: