A puppy named Findik or hazelnut in Turkish was found at a cemetery in the northern province of Tokat's Turhal district in Turkey.
He's now become the latest peer to a school in a village that has a total of 37 students.
Findik lives in a shelter that's built specifically for him in the school's garden and he also comes to the school's classes from time to time.
He has his own uniform and is very calm and friendly and from the photos, we can see he's quite the photogenic pupper, right?
He loves spending time with the students!
When Did the School Adopt Sweet Boy Findik?
Findik's life changed when the principal of the village school Ahmet Akturk and the teacher Mustafa Onlen spotted a group of strays attacking the small puppy one day.
This is when they decided to take him in and built him a shelter in the school yard.
The students loved the new member and showed great interest in spending time with their furry peer. Findik also became the school's mascot and he was named by the students of the school.
The dog started following the students around the school and soon enough, he even made it a habit to attend classes.
Sweet Findik Gets a Uniform!
Since the other students all wear a uniform while in school, Bedriye Gocer, the head of the School Family Association decided to sew one for the four-legged student.
The children are very responsible when it comes to Findik and take a really good care for him-they feed him and never bully one another as they know Findik's story and how he was found, says Gocer.
We're sure you haven't seen anything sweeter than a puppy in a school uniform- check the amazing photos of the happy school that has the cute Findik as a mascot: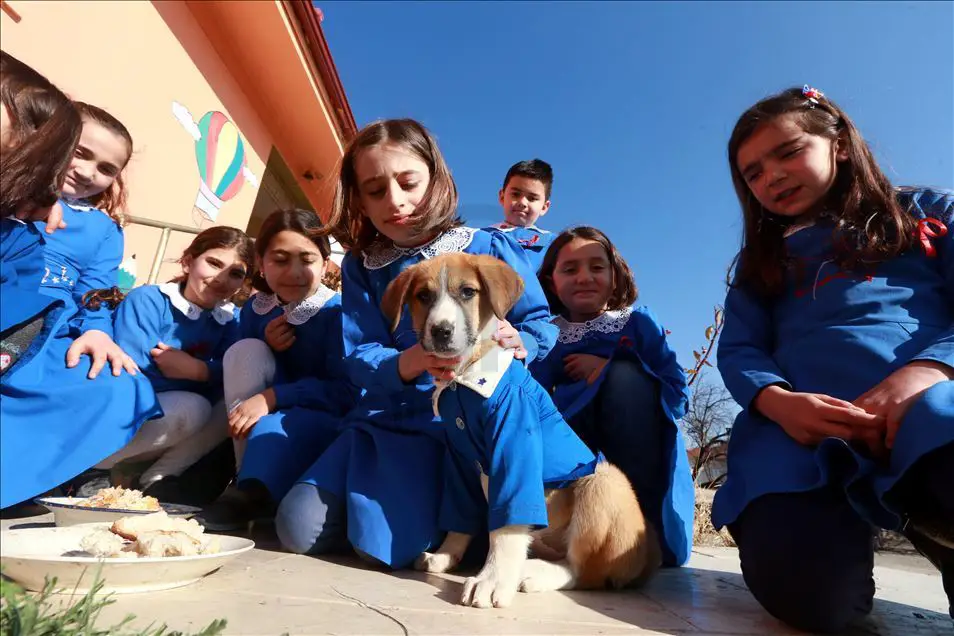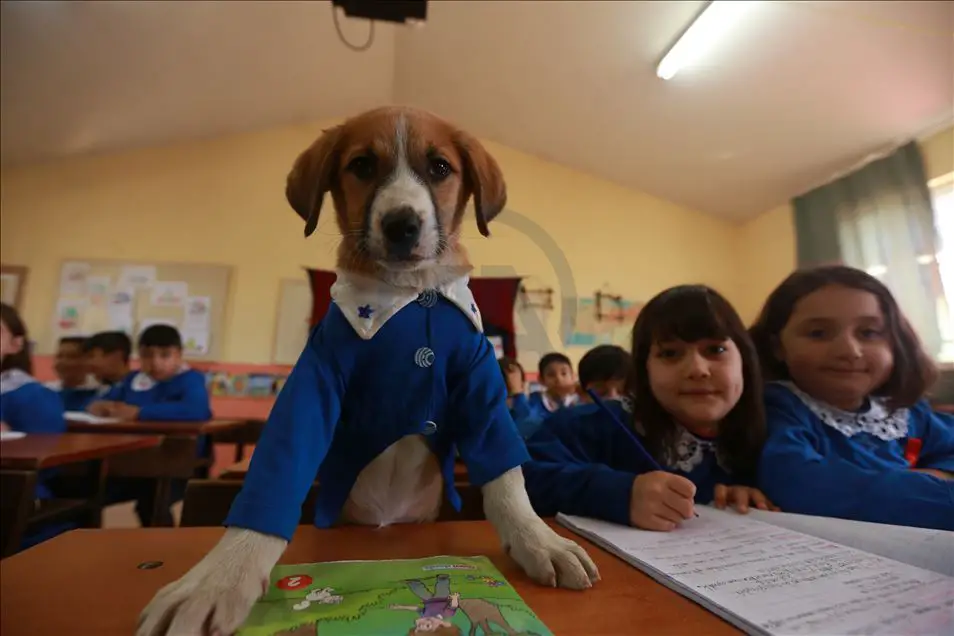 Sources: