Indeed, this weekend was one of the hardest for people living in Eastern Canada that was hit by a potent blizzard that led to the fall of a record amount of snow in the province of Newfoundland.
After it moved through the northeastern US at the end of the week, the blizzard developed into bomb cyclone weather.
According to meteorologists, this term describes a rapidly strengthening storm which happens when the minimum central pressure drops by 24 millibars in 24 hours.
This bombogenesis or fast intensification is where the bomb cyclone term comes from.
Snow Piles Up: 30 + Inches, Residents Stuck in Homes
The latest storm amounted to a 54 millibar reduction in less than two days.
It transformed into a potent storm and one-day snow in Newfoundland city of St. John was reported to have reached 35 inches. This is very close to the average snowfall which the city has through the whole January.
Without doubt, this was one of the worst blizzards in history and both professional meteorologists and the citizens that it agree.
Unless one lives in a specific place, you've probably never seen a snowfall like this one.
To have a better grasp of the situation that Canadians are currently dealing with as they're trying to dig themselves out, check out the photos below: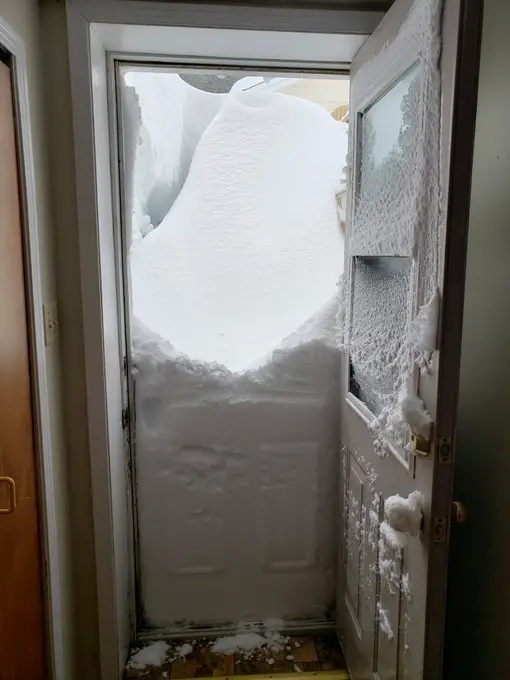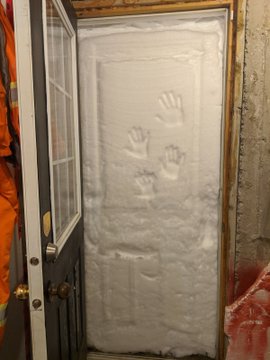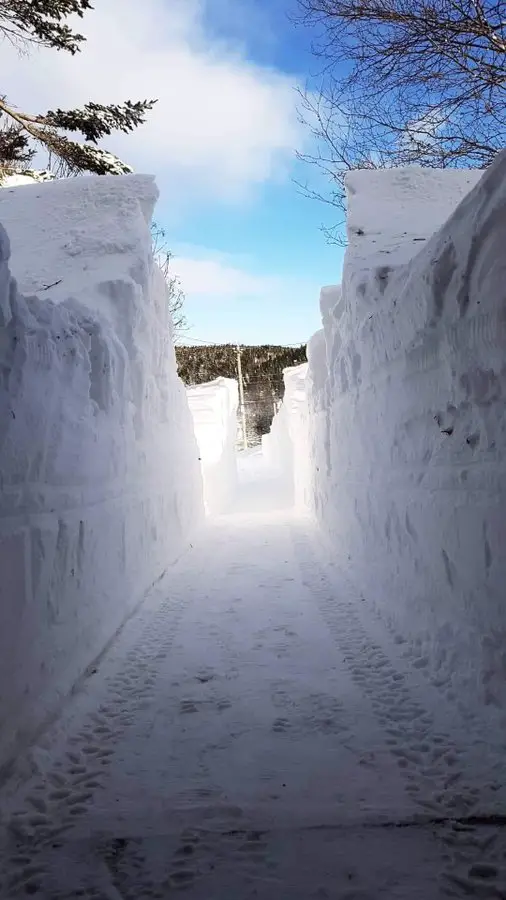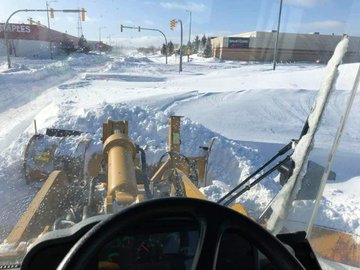 St. John Residents Are Restocking Food & Medicine
Yesterday, some pharmacies and grocery stores reopened as the residents of St. John were worried about being unable to get meds and food.
The city urged its citizens to stock sufficient food for two days. By the time the doors opened up at 10 am, the lineup was already long.
On shopper said that when you run out of milk, bread, and eggs, you need these things to feed your children.
The store limited the purchase of two loaves of bread per a customer because of the growing fear of food shortage in the region.
According to Colemans' VP of marketing, Greg Gill, their staff is doing their best to put food on their shelves; however, since Newfoundland is an island, ferry shipments have been stopped.
The city is encouraging its citizens to walk; however, some taxi services offer free rides for seniors and disabled people.
Travelling is still a problem throughout eastern Newfoundland. The international airport in St. John's said they would resume commercial flights today.
Residents of the area are also advised to remove their cars from the road to speed up the cleaning of the snow. But, they don't have a timeline for when it will be done.
Sources: