Indeed, no beauty can shine brighter than that of a good heart. And, Amarildo Silva is a perfect example of this. This young craftsman from Brazil has dedicated a year and a half to provide comfort and happiness for street animals by transforming old tires.
He uses his crafting skills to transform old tires into comfy and cute beds for the animals on the streets. And, he doesn't plan on stopping with this amazing kindness.
Helping Those without a Voice
The project began two years ago when Silva was searching for a way to make additional income using the garbage people throw on the streets. From early on, he enjoyed making handicrafts with leftover materials.
Soon, he realized that old tires were often used by dogs living in the streets so he decided to make them comfier and more beautiful for them. He then begun collecting old tires and took them in his yard. He kept all of them in one room.
He then cuts them, washes, and paints them. Also, he draws amazing and cute designs on each tire and also writes the name of the dog to which the bed will be given.
In addition to these dog beds, he also creates awesome plant containers.
Indeed, he is an example that we can do the things we're good at and that we love: he loves to do crafts and loves animals.
He also believes that his project will help make the world more sustainable and that he will be able to share additional innovations that will have a positive socio-environmental influence.
Check out some of the amazing dog beds this talented artist has made: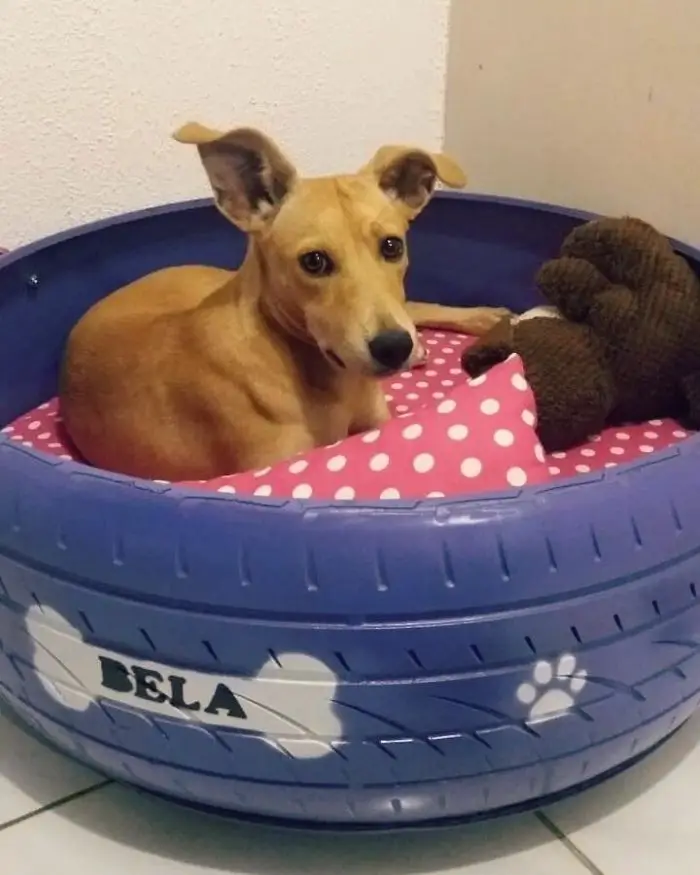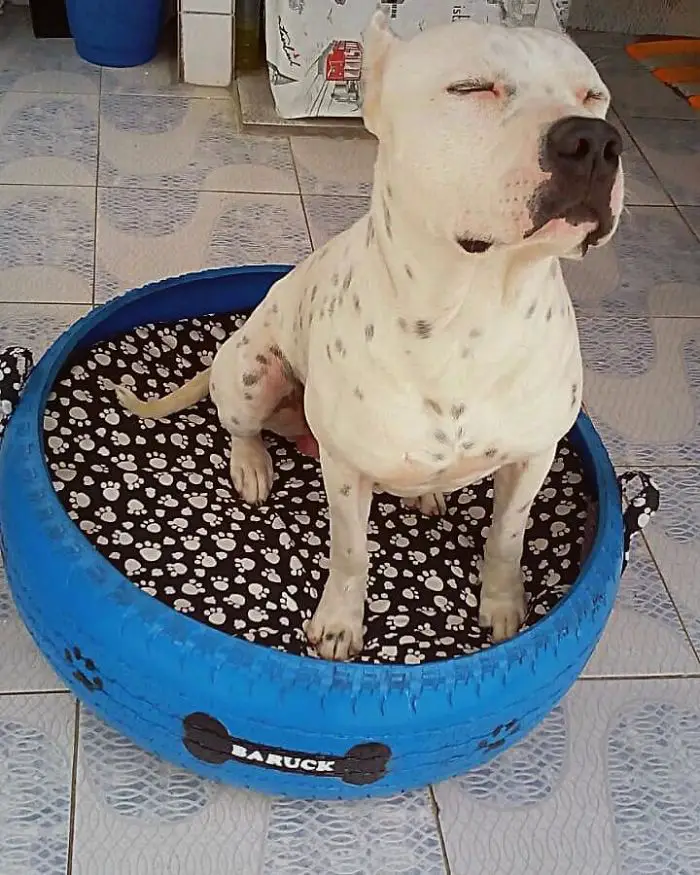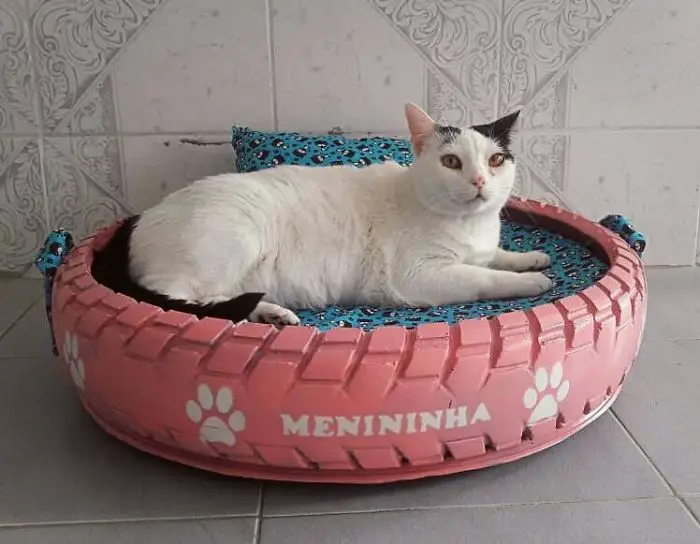 Sources: