Andrea Athie from Cuidad Victoria, Mexico is a young woman who thought she saw a hurt dog on the street while driving with her car. He couldn't move probably because its legs were broken. Andrea immediately knew she had to help him.
She pulled over with her car and brought in the dog. She took him to a veterinarian right away. However, she was shocked when she learned that the animal wasn't a dog at all- it was a wild coyote!
 Her brother, Alejandro Athie, wrote a tweet in September saying that his sister picked up a coyote thinking it was a run-over dog and then took it to the doctor.
The Animal Was Badly Injured
Andrea wrote a tweet saying that the coyote, which she named Pancho, is starting a 5-day treatment in order to see if its mobility in the back legs can be restored. Although she found out it was a coyote, not a dog, she continued following up with his treatment and taking care of the animal.
'When I rescued it, I thought it looked a bit weird, but I had no idea it was a coyote. I was told it was dangerous, but I insisted it was a dog. The coyote was run over by a motorist who didn't stop and help the animal. It was limping on the side of the road'
However, his recovery wasn't going well- Pancho didn't want to eat or move after getting the treatments. The coyote was very friendly and never behaved badly towards Andrea-in fact; he could be seen resting his head on her lap on some of the photos on her Twitter.
She was told the animal was dangerous; however, Andrea never gave up on it. The reports said it had injuries to the hind paws, probably as it was run over by a motorist.
The wild animal, if it recuperates successfully, is to be returned to its natural habitat. For now, since it's out of its natural habitat, it appears to be depressed, but the veterinarians are doing their best to improve its overall health.
If it doesn't gain back its mobility, Andrea and her closest ones are looking for alternatives.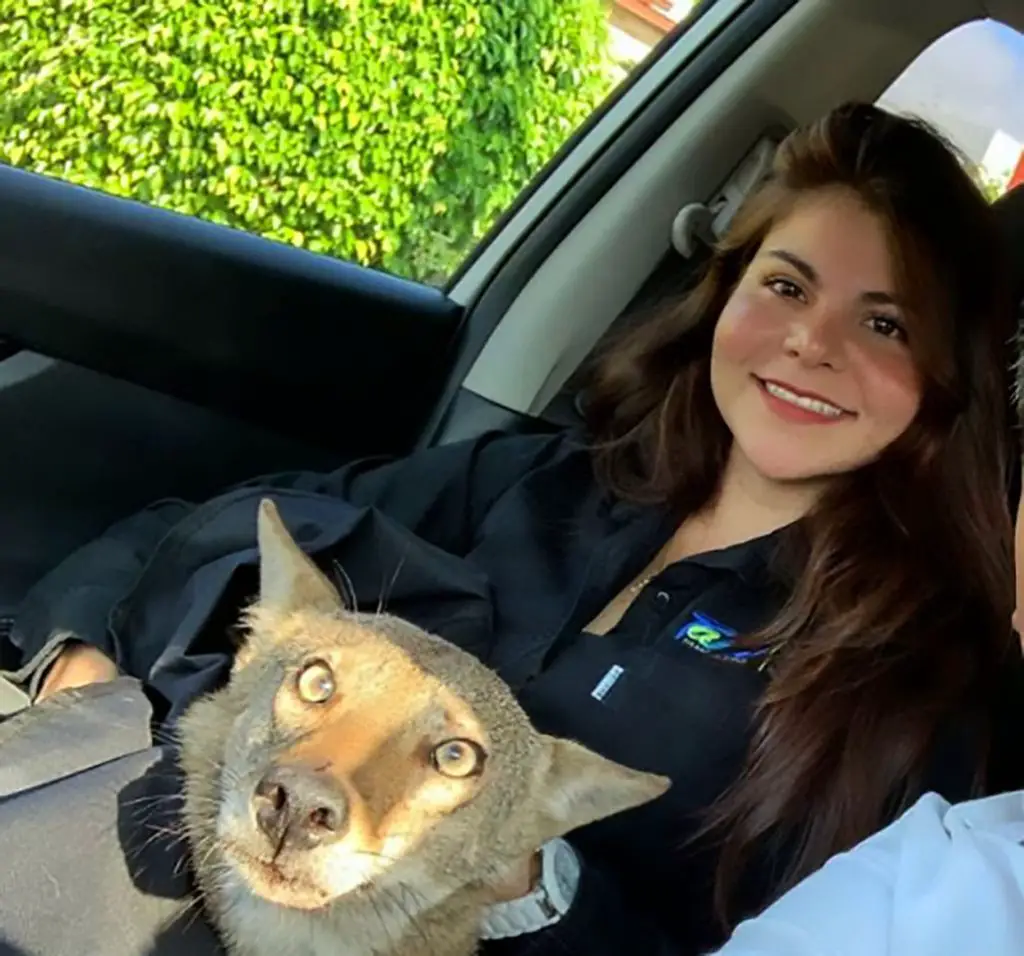 Sources: