While waiting for the bus at Harvard Square in Cambridge, Massachusetts, Kristina Hollie and her co-worker spotted an adorable dog that was running errands with his owner.
The dog's owner was a woman who was getting ready to enter the nearby post office, but she couldn't take her pet in so she tied him to a tree.
But, the weather was quite windy and cold, recalls Hollie. She noticed that the pupper was shaking. His owner decided to do something to help him stay warm while waiting for her.
Lady Takes Off Her Jacket to Help Warm Up the Dog
The owner took off her jacket and put it on her dog. She also bent down and zipped the jacket around so the dog doesn't kick it off.
The cute dog was so calm as he was being put on his clothes and even looked excited to wear it.
If she could, the lady would probably take in her doggo, but since she couldn't, she wanted to make sure it stays as comfortable as possible while she was gone.
Hollie immediately told the woman as soon as she walked past her that she did the most thoughtful and sweet thing. To this, the dog owner only replied 'thank you! I don't want him to be cold!'
Adorable Puppy Gets a lot of Attention
While sitting on the sidewalk in his mommy's jacket, the dog got a lot of attention and passersby couldn't stop taking photos and commenting on his 'classy comfy green jacket'.
Others who were passing by said that the dog looked warm and cute, which we can also conclude from the photos.
When Hollie and her co-worker's bus arrived, they boarded and looked back and the jacket pup, proudly sitting on the sidewalk, all dressed up, waiting for him mommy to come back!
Before heading out, don't forget to check out the photos from the stylish doggo below…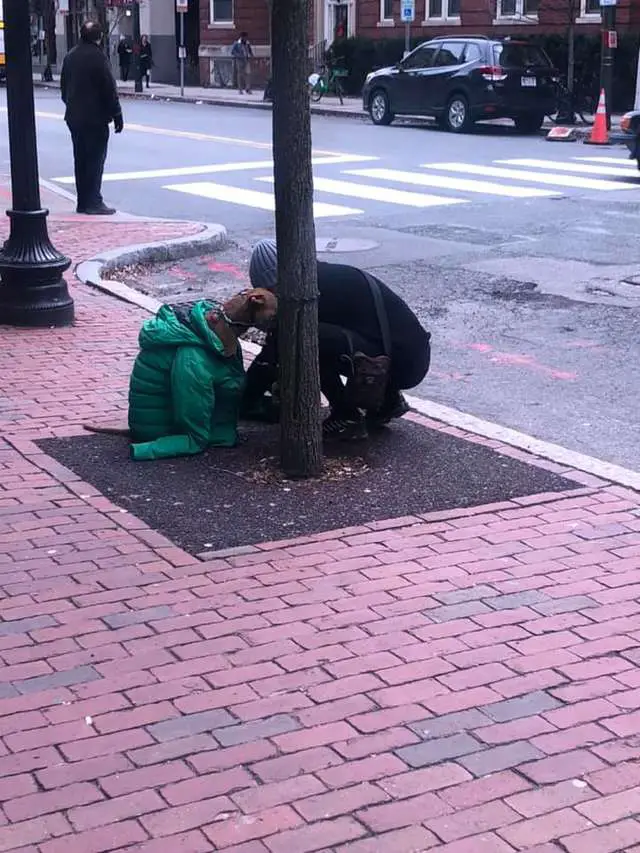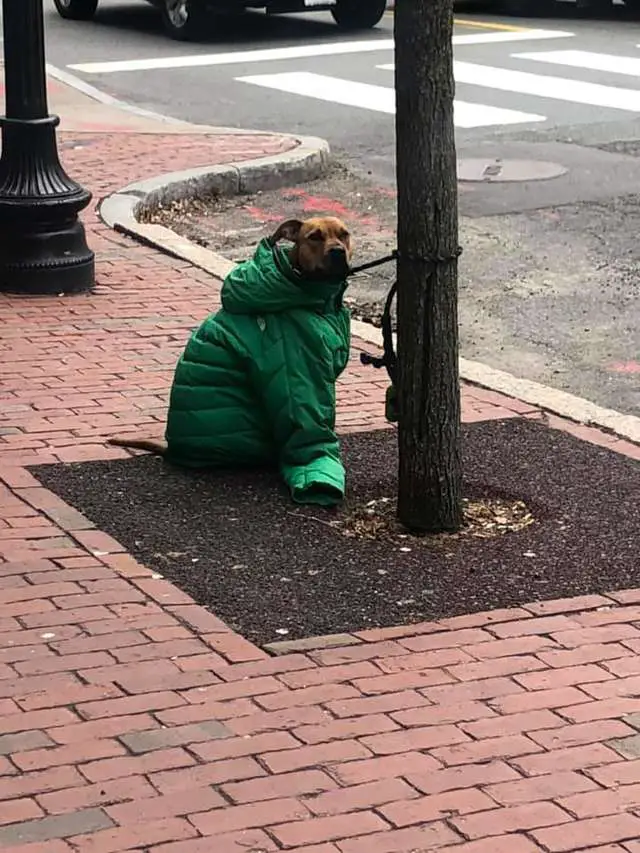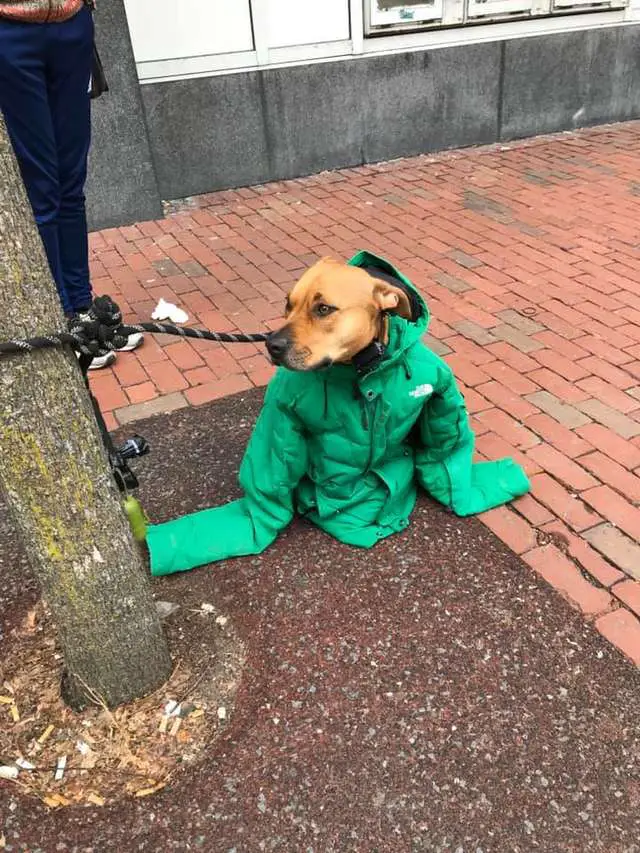 Sources: