At 323 square feet, this portable home has many of the things you can find in a conventional home.
Believe it or not, this tiny home on wheels comes with a detachable greenhouse, a charming porch swing, and a bright and airy abode.
This new tiny home model constructed and sold by Olive Nest Tiny Homes named The Elsa has a second trailer with a greenhouse and a porch that attaches to the main house trailer.
Even though transporting the entire abode will demand for two cars or two trips, it definitely has a lot of abundant convenience to offer for lovers of tiny homes.
Tiny Home Lovers can now Enjoy Gardening
If you enjoy tiny and portable homes, but you want to be able to garden as well, this tiny home is an ideal choice for you.
This meticulously-crafted portable home has an amazing layout and an airy entry into the main area.
In the lounge area, you can find a full-sized couch which can be pulled out into another bed and a chair.
In the gallery kitchen, you have a fridge, as well as a bar table which can be spread to accommodate a meal for four, of course, if you have tiny plates.
The kitchen also features a gas range and oven and a big stainless steel sink and quartz countertops.
The storage-hiding steps will lead you to a loft bed with dormer windows on each side. Beneath the loft, you have a bathroom and additional storage.
The outdoor space that comes with this home is what's the most attractive part of the Elsa- you get a porch swing, a deck, and a mini-greenhouse for all your gardening endeavors.
The greenhouse is made of glass and eases the growing of edible or ornamental plants.
But, if you want this tiny and portable home with a garden for you, you may need to activate your savings- The Elsa is available at a price of $81,000.
Regardless of whether you plan on buying it or not, you can still enjoy the amazing photos from the portable home & garden.
Check them out below: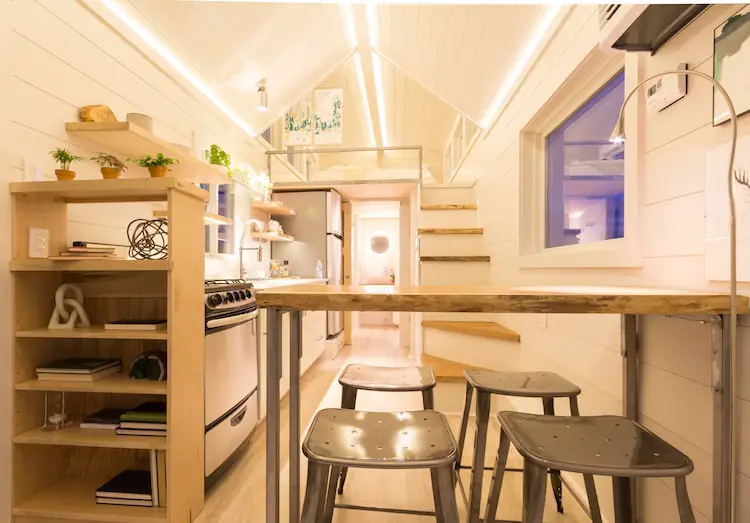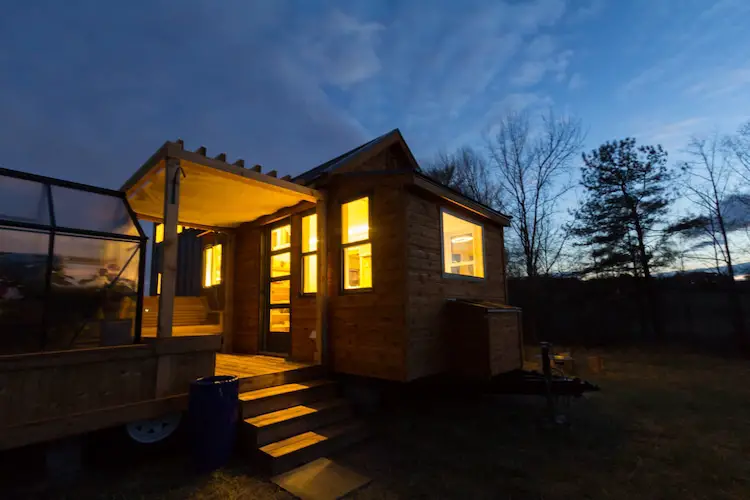 Sources: